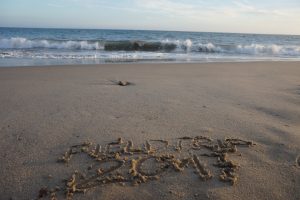 During our Field Trip we stayed in a Hostel in Santa Monica which was a good chance for us to explore this city by feet. As I informed myself before, this is a place where many active, laid-back and healthy people live.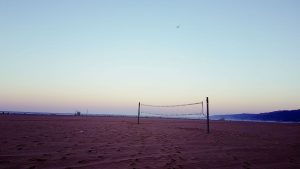 In the morning before our official appointments we had the chance to enjoy the beautiful sunrise at the beach. Luckily the beach was less than 5 minutes by feet away from the place we stayed at. Most of the people we saw were jogging at the beach sometimes also in bigger groups. For people who don't like to walk, there were also bikes that you can rent for a reasonable fee.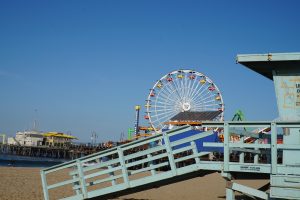 The Santa Monica Pier was also not crowded in morning which was probably a good chance to take pictures. It is definitely a sight that you should visit even though the Pacific Park is not as big as a regular amusement park.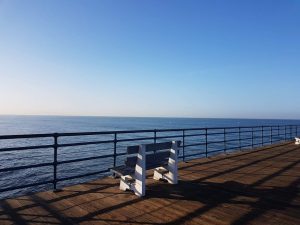 Although we only had the chance to take a look at this city in the morning and in the evening because of our busy schedule, we saw that this is a very popular destination for many different people. Furthermore the city is also a place for street artists and performers in general. In the evening there were street performers who caught the attention of the public.
Moreover it is also important to mention that the cost of living is a lot higher in Santa Monica than in Germany which would explain the high number of homeless people around the city.
Next there are also many famous buildings in Santa Monica that we got to see like the open-air shopping center Santa Monica Place and Gehry Residence by Frank O Gehry, the City of Santa Monica Parking Structure #6 by Behnische Architekten and Studio Jantzen, the Ocean Ave. Towers by William Krisel and many more.
Lien Liane Nguyen